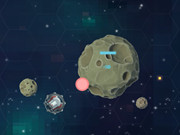 Astroe.io
---
Description :
Astroe is a multiplayer online space fighting game. Your aim in this game is collect gold, team up and take over the other team's satellites. Have a good time!
Keywords :
Spaceship, Space, Shooting, Planet, Kids, HTML5, Fighting, Collecting, Boy, Avoid, .io
Control :
Left mouse button to fire blaster. Right mouse button or space bar for main engines. WASD or arrow keys for directional thrusters.
Author :
astroe.io
---
Comments
Please login or register to post a comment